Industry Standards Reports
This is a library of reports that have been published by our ICMA Standards representative after outcomes from ISO and ANSI meetings that impact the card manufacturing process.
Standards are one of the most critical elements in ensuring that a card does what it is supposed to do where it is supposed to do it. The organization ISO (International Organization for Standardization) oversees global standards for thousands of products through various subcommittees and working groups. For the card industry, the primary global working group is ISO/IEC JTC1 SC17WG1. In the United States, the ISO card industry national committee is the U.S. Committee for ID Cards and Related Devices (ANSI/NCITS B10.) ICMA maintains representation on both of these committees through its official Standards Representative, David Tushie, Magellan Consulting. David is at the forefront of current and emerging standards for all types of cards and related devices.
Reports are available from 2011 – 2016. Click here for the reports.
RECENT WEBINARS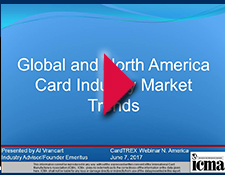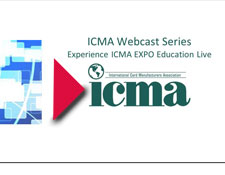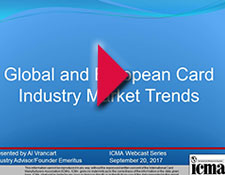 Working for an ICMA member company enables you access to a variety of online training resources. In order to gain access to the materials on this page click on the Register Today button at the top of the page. Not A Member?
Click here
to join ICMA! An ICMA staff member will review your request to ensure you are employed with a
member company
. Once approved, you will receive an email to gain access to the training resources.
international card manufacturers association training portal