CITE Training
Provides an understanding of the history and technologies involved in the card industry, including general card manufacturing, personalization and applications.
There are self-tests at the end of each section.
– History
– Card Markets
– Industry Scope
– Card Product Categories
– Card Manufacturing
– Materials
– Components
– Card Based Financial Transactions
– Industry Trade Associations
– Personalization: Basic Concepts
– Personalization: Data Recording Technologies
– Personalization: Machine Readable Recording Techniques
– Card Personalization Process
Click here to take the training, or click on the Register Today button above and create a password. Once approved, you can then access CITE from this page. CITE training can be an ongoing learning process, you can return to the modules at your leisure.
If you need assistance signing in, please contact ICMA Headquarters.
RECENT WEBINARS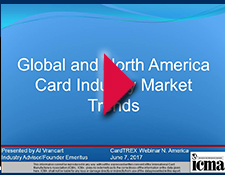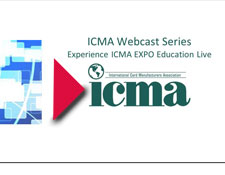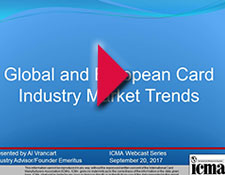 Working for an ICMA member company enables you access to a variety of online training resources. In order to gain access to the materials on this page click on the Register Today button at the top of the page. Not A Member?
Click here
to join ICMA! An ICMA staff member will review your request to ensure you are employed with a
member company
. Once approved, you will receive an email to gain access to the training resources.
international card manufacturers association training portal